Gradually, the Eucharist makes us become more truly Body of Christ, broken to give birth to a new humanity.
Mission
This past March, Irma Dillard, RSCJ, joined the faculty, staff and students at Stone Ridge School of the Sacred Heart for their "Social Action Day." Social Action Day focused on examining racism in light of the Chapter Calls, the work that the Society has done to explore and address its past with slavery, and what that means for all of us today.
Spirituality
Psalm 19:2-3, 4-5 Response: Their message goes out through all the earth.The heavens declare the glory of God;and the firmament proclaims his handiwork.Day pours out the word to day;and night to night imparts knowledge.Response: Their message goes out through all the earth.Not a word nor a discoursewhose voice is not heard;Through all the earth their voice resounds,and to the ends of the world, their message.Response: Their message goes out through all the earth.
Latest from the RSCJ Blogs
Remain in my love: Later today I'll be doing something few of us in the UK imagined we'd be doing even just a month or so ago - voting in the European...
Home again in time for graduation this evening: I am happy to be home and not need to keep trying to remember to schedule ahead. I hope you have enjoyed the...
You may dazzle the mind with a thousand brilliant discoveries of natural science; you may open new worlds of knowledge which were never dreamed of before; yet, if you have not developed in the soul of the pupil strong habits of virtue which will sustain her in her struggle of life, you have not educated her, but only put in her hand a powerful instrument of self-destruction.
In Memoriam
Pray for our beloved Religious of the Sacred Heart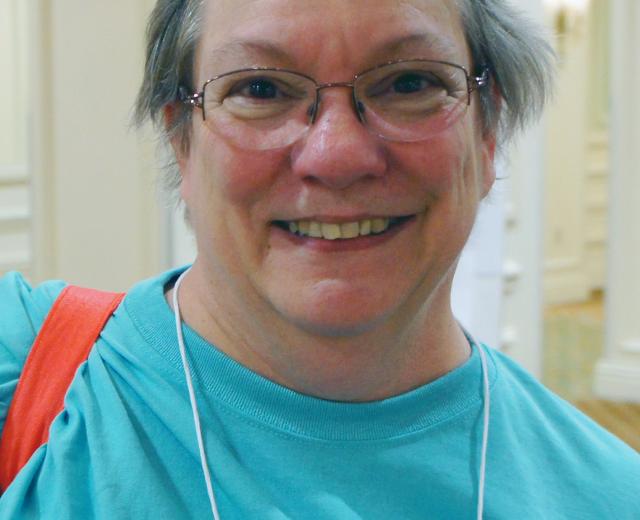 Religious of the Sacred Heart, Carol Burk, died May 19, 2019, in New Orleans, Louisiana. Carol Margaret Burk, was born on December 25, 1942, into the large, close-knit...