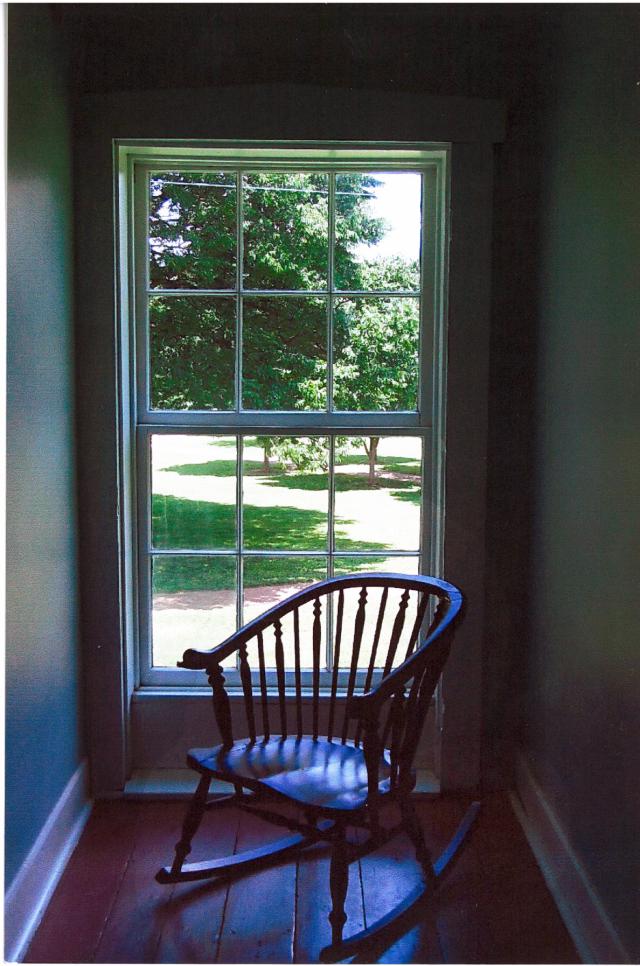 If the prophet Habakkuk had known Philippine, he might have held that infant in his arms and whispered these prophetic words in her ear:  
Write down the vision clearly upon the tablets
So that one can read it readily, for the vision still has its time,
Presses on to fulfillment, and will not disappoint;
If it delays, wait for it,
It will surely come, it will not be late." (Habakkuk 2:2-3)
The vision was written early on the tablet of Philippine's heart. When she made her First Communion at age twelve, she had already chosen to give herself totally to God and bringing the love of His Heart to the world.
Sophie recognized in Philippine a kindred soul, but could not immediately accede to her missionary longings. Sophie needed her in France, and she realized that Philippine needed to grow in the qualities which would be needed:  patience, humility, gentleness, self-restraint ….   
Waiting was not easy. It demanded all of the virtues Sophie hoped to see grow in her.  Philippine believed that "The vision … presses on to fulfillment, and will not disappoint." 
Philippine thought her dream had come true in 1818 when she set sail for the 'new world.' After a difficult voyage, she and her companions arrived in New Orleans, to find no message from Bishop du Bourg. More waiting. When they made their way up the Mississippi, the house they had been promised in St. Louis did not exist. They were sent to the village of St. Charles across the river, to a house in need of many repairs. The poverty and cold were extreme, but Philippine's trust in the Heart of Jesus welcomed their sufferings and gave the little group courage. They opened a school and a novitiate, but neither gave access to Native Americans. 
"If it delays, wait for it; it will surely come, it will not be late."  The years went by, their numbers grew. 
Was her vision of working with the Indians not true? Before leaving France, she had made a vow to God and St Francis Regis to devote herself to the salvation of the Indians; Philippine's anguish at being unable to fulfill this vow consumed her. She became critically ill, with a high fever and pain throughout her body. Nothing could quench the fire in her heart. She had to keep that vow. "The vision still has its time…"
"The vision…presses on to fulfillment."  One morning in 1841, Fr Verhaegen showed up. He was traveling to Sugar Creek to begin a new mission to the Potawatami Indians, and wanted the religious to accompany him to ensure their safety. When he discovered that Philippine was not to be one of the travelers, he was dumbfounded. She was the key to the mission! So what if she was 72 and infirm?   
"Why, if we have to carry her all the way on our shoulders, she is coming with us.  She may not be able to do much work, but she will assure success to the mission by praying for us.  Her very presence will draw down all manner of heavenly favors on the work."
And so she went, but, unable to learn the language, she saw herself as useless and a burden. The Indians, however, took to her immediately. To show their affection, they brought all kinds of things to "the good old lady": corn, eggs, fruits, straw for her mattress. She visited the sick and the dying when her strength would permit, but spent most of her time in prayer. 
All of her patience, all of her waiting, had been for this. Had it been worth it? The loneliness she experienced drew her more deeply into the mystery of Christ's loneliness. The time she had longed for all of her life was the time of her uttermost emptiness, but also the time of her greatest Godfulness for the harvest of her Vision. "The-woman-who-prays-always" drew many Potawatami to ask for baptism. Father Verhaegen had been right.  
And you and I? Is it possible that Habakkuk's vision was also meant for us? Did he not hold us tenderly as infants and whisper that prophecy in our ears? Have we had the patience to wait for the vision, to let it in, and to wait for the time of its fulfillment, knowing that it will surely come; it will not be late? 
From her first Communion to her meeting with Sophie: 23 years;
From her meeting with Sophie to her arrival in America: 14 years;
From her arrival in America to her mission with the Potawatomi: 23years;
From her arrival in Sugar Creek and her stay with the Potawatomi to her return to St Louis: 1 year;
From her arrival at St. Charles to her welcome into the loving and joyful arms of God:  10 years.
Judith Vollbrecht, RSCJ
All quotations are taken from Callan, Philippine Duchesne, Abridged Edition, 1965.